JOIN THE ACADEMY OF ARMS
The Academy of Arms is a non-profit organization. Instructors receive no salary. 100% of your fees go back into the school to cover operating expenses. All memberships come with a 30-day money-back guarantee. Membership is only available to those 18 and older.


Regular Membership

Dues are $40 per month. You are invited to attend one evening class each week, and/or the Saturday classes. A good option for people with erratic schedules because it gives you two different opportunities to attend each week. Also a good option for students who have the free time and want the challenge of training twice per week.

Discount Membership

Dues are $20 per month. You attend only Saturday classes. A good option for those on a budget or those who can't attend evening classes.

There is also a one-time uniform fee and the cost of various pieces of equipment, though these costs can be spread out over several months. We don't want students to buy gear or uniforms until they know they want to stay in the school long term. Until then, community gear is available for your use.
Click here to send an email if you want to join or visit. Or call us from the number on our contact page.
Your inquiry will be answered promptly!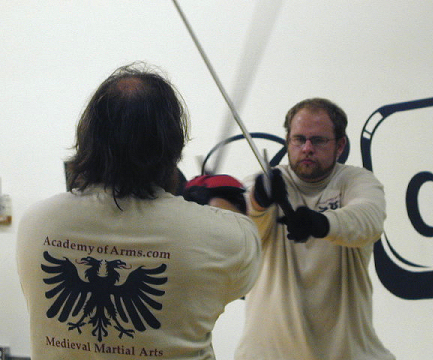 Click here to apply for our Martial Studies Scholarship. The winner receives six months of free classes!